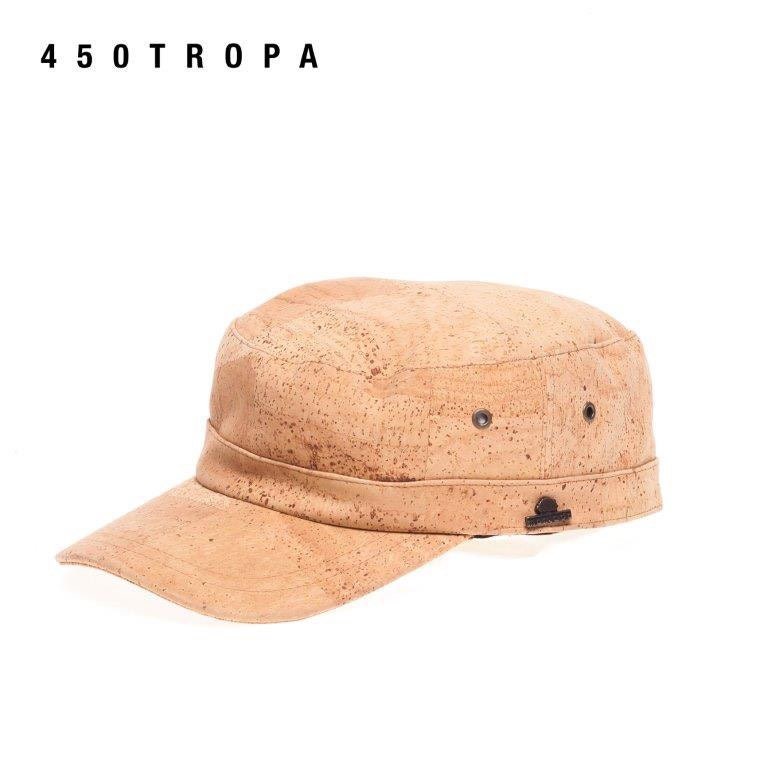 Hat, model troop, natural cork, vegan, made in portugal, eco friendly
$47.96
Details
Hi, nice to meet you, welcome to visit and enjoy our collections:
Please be our guest!!!


Cork is a remarkable material which originates from Montado, a delicate and protected cork oak forest ecosystem found in Portugal. Cork is the bark of the cork oaks and is removed from them every 9 years.

Montado represents 21% of Portugal forest area and an incredible 50% of the world cork production. Cutting cork oaks is completely forbidden in Portugal.

Our products are designed by creative minds and produced with the best Portuguese cork, a piece of nature with absolutely amazing properties: light and naturally soft, elastic, hypoallergenic, impermeable and easy to clean with soap and water only.

Choosing cork fashion is also a statement! Those who, like us, care about the planet, find in cork an alternative of excellence to synthethic products, created by a profit-obsessed fashion industry.

Why? Because cork is 100% natural, renewable, biodegradable and entirely eco-friendly. And also because you can choose to buy from our Vegan collection – 100% free from animal-derived products.